Ready for your Real Estate Closing?
A real estate closing in North Dakota is a necessary part of every real estate transaction. Whether buying or selling through a realtor or directly from buyer to seller. While there may be a need for loan papers and other financial documents, the only document you MUST have to start your real estate closing is a purchase agreement.
What is a real estate closing? This is the final step in concluding a real estate transaction. At a closing the final steps are taken to complete a purchase. The following things usually happen at a closing: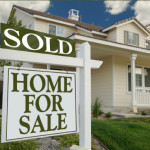 Buyer delivers funds in the amount due to complete the purchase.
Seller signs the deed over to the buyer.
The closing agent receives documents to record in the the documents at the county recorder's office.
Seller receives payment for final payment for the remaining balance due to complete the purchase.
Is title insurance needed? It is a good idea to purchase title insurance to provide land owners with piece of mind should some unknown discrepancy appear in the ownership of land down the road. If you wish to purchase title insurance for your real estate transaction, please complete this Application for Title Insurance and fax to our office at 701.349.2453.